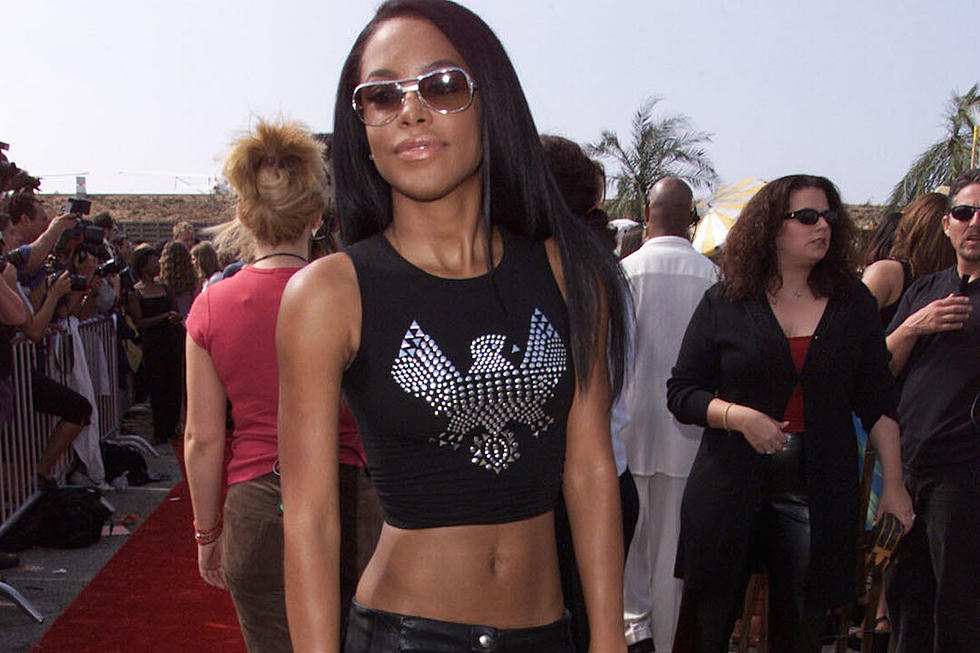 Aaliyah's Impact on Contemporary Popular Music
Kevin Winter, Getty Images
It's been sixteen years since that fateful flight that cost Aaliyah Haughton her life at age 22. She ended the 90s as one of the biggest stars in R&B and started the 2000s with a strong run of singles and an acclaimed album that seemed to affirm what many had suspected: she was just starting to peak as an artist. But there wasn't to be any follow-up, and in the decade-and-a-half since Aug. 25, 2001, fans have been left to ponder "what if?"
But it would be a mistake to reduce Aaliyah's musical legacy to "what if?"
Aaliyah dropped three official studio albums and had several hit singles; that's enough music to cement her legacy. By comparison, En Vogue only released two albums before group turmoil and changing tastes ended their popular run; Jodeci imploded after their third album; TLC also delivered three albums before Lisa "Left Eye" Lopes also died tragically young--only several months after Aaliyah. So we shouldn't treat Aaliyah's body of work like it's abbreviated simply because of her tragic passing. And we shouldn't ignore the impact that body of work had on a generation of artists who emerged after her.
One common bit of commentary that has emerged as a sort of counterargument regarding Aaliyah's music and legacy is that she simply wasn't "all that" when she was alive. The argument is that, while Aaliyah was no doubt popular, she was only one of several acts in R&B who were all doing amazing things in the 1990s--not necessarily the most impressive or the most important. While that's a pretty subjective take, there is some truth to it: Aaliyah wasn't what a Beyonce is today, or what a Janet was before her. But to dismiss her, you'd have to forget all that she was. Most importantly, you'd have to ignore all that she is today.
To a generation of millennial artists, Aaliyah is a seminal figure. Death amplifies artists' in a way that often veers into mythology, but that amplification means that they sometimes resonate more with generations later than they did with their own. Jimi Hendrix only released three studio albums before dying at age 27 in 1970 and he only had one significant chart hit in the United States; but in death, he became one of rock's most omnipresent visionaries, an indelible artists that generations have discovered as a creative standard. Amy Winehouse was one of the most brilliant singer-songwriters of the 2000s, but her talent was overshadowed in the media by tabloid headlines and abuse. Since her death in 2011, more people are hearing her brilliance for what it is--without the cloud of scrutiny and judgment.
And in the case of Aaliyah, her dying so young and at such a pivotal moment means that a generation grew up with her lionized as a fallen talent. Contemporaries like Brandy and Monica may no longer be the hitmakers they once were; SWV and the remaining members of TLC thrive on the nostalgia circuit; while Mary J. Blige has moved into more middle-of-the-road territory. But Aaliyah is forever Aaliyah; forever that striking 22 year old with the movie star face and girl-next-door charm; armed with the peak production and songwriting of late 90s/early 00s Missy and Timbaland.
And over the past several years, you've seen how much she's impacted this particular era of R&B singers.
You saw the first inklings of Aaliyah's shadow over artists like early Rihanna and Ciara; highly-image conscious singers who released music that was undeniably beat-driven and lyrically coy. In more recent years, you can hear the influence of Aaliyah's seductive coo in the subdued way that artists like Kelela and Jhene Aiko sing; it could be argued that Aaliyah's imprint looms large over an entire generation of "alternative R&B" singers. While you may not see the more elaborate vocalizing of Brandy everywhere these days; and Mary's impassioned soul-baring is more fringe than standard in contemporary popular music; Aaliyah's unique blend of sensuality and mystery seems to be more common than ever.
The sonic template that Aaliyah popularized came from Timbaland's distinctive productions, but Aaliyah was the artist that conquered the mainstream with that sound. Timbo also had singers like Ginuwine, Nicole Wray and Lil Mo benefitting from his work; but none hit the charts as successfully or as consistently as Aaliyah did from 1996 to 2002. And as his sound evolved; from the unmistakably skittering percussive beats of his mid-90s work to the lush, atmospheric dance grooves he crafted post-Y2K; Aaliyah was the vessel for that sound.
The moody grooves of most alt-R&B singers owe a huge debt to the kind of music Aaliyah was recording with Missy and Timbaland near the end of her life/career. And her image is as inescapable as it ever was; from Cassie to Keke Palmer to Tinashe; that "sexy b-girl" vibe that was so definitively Aaliyah in the late 1990s has transcended time to become an evergreen style; as viable 20 years later as it was in during the days of TRL and Monica Lewinsky jokes.
It's understandable why those who grew up in the 90s may have a cynical view of millennial worship of Aaliyah. But she was a significant artist who re-shaped so much of popular culture; evoking hip-hop in a way that didn't downplay her as a chanteuse, highlighting her sex appeal in a way that didn't hide her everywoman-ness. And most of her music (the awkward R. Kelly-penned tracks on her debut, notwithstanding) has aged as well, if not better, than most of her contemporaries. There is nothing to dispute regarding how significant her body of work was then, and how important it is now.
Even if so many still wish there was more of it.
The 50 Greatest Female R&B Artists of the '90s