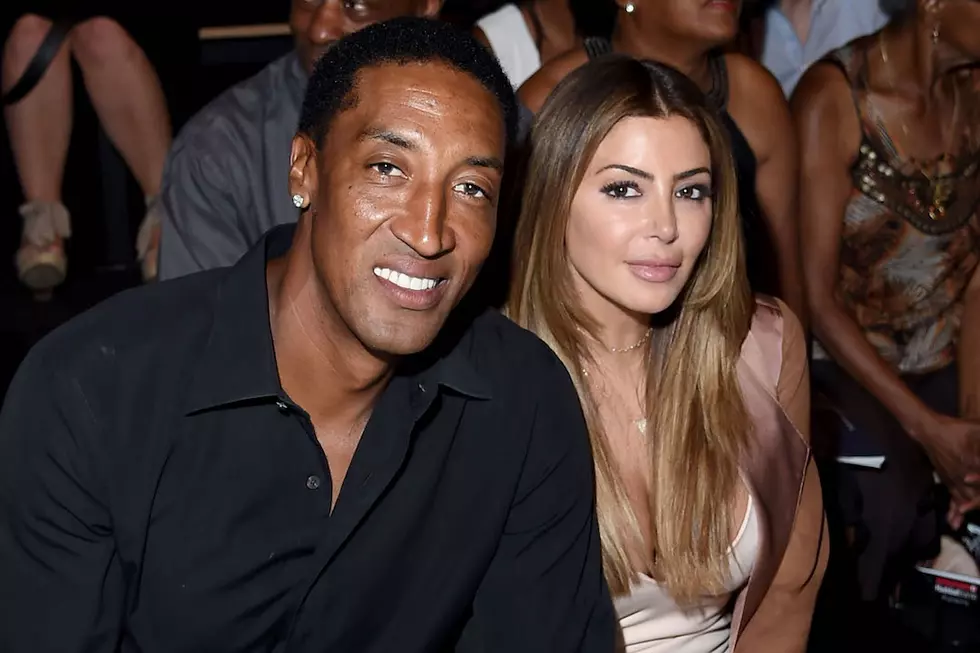 Is Future to Blame For Scottie Pippen Divorcing His Wife After 19 Years?
Michael Loccisano, Getty Images
NBA legend Scottie Pippen has filed for divorce from his wife after 19 years of marriage. According to PEOPLE, the 51-year-old NBA Hall of Famer submitted divorce papers in Florida last Tuesday (Oct. 18) and Larsa Pippen was notified of the filing on the following Thursday (Oct. 20).
Scottie's attorney, Roberta G. Stanley, issued a statement regarding the divorce. It reads:
This is a very difficult time for Mr. Pippen. He is hopeful that the divorce will be swift and amicable. We are respecting his request to protect his privacy and the privacy of his children during the dissolution of marriage proceedings."
Meanwhile, Larsa's rep issued a statement to E! News. It reads:
"After careful consideration and 19 years together, Larsa and Scottie have each filed for dissolution of their marriage. Although they are no longer to be married, Larsa remains hopeful that she and Scottie will always do what is best for their 4 beautiful children and jointly raise them with love and respect. She would like to thank everyone for their understanding and kindly ask for privacy from the media during this difficult time of transition for her family."
TMZ is reporting that Scottie is divorcing Larsa Pippen (nee Younan) after he caught his wife hooking up with rapper Future on multiple occasions. Larsa reportedly has been traveling around the country on the Atlanta rhymer's private jet. They reportedly met at a lavish party in Miami back in August and have been getting "cozy" ever since.
According to reports, the divorcing couple have signed an ironclad pre-nup in which Scottie agrees to pay monthly child support that will be determined by a judge.
See 10 Hip-Hop Couples That Didn't Last