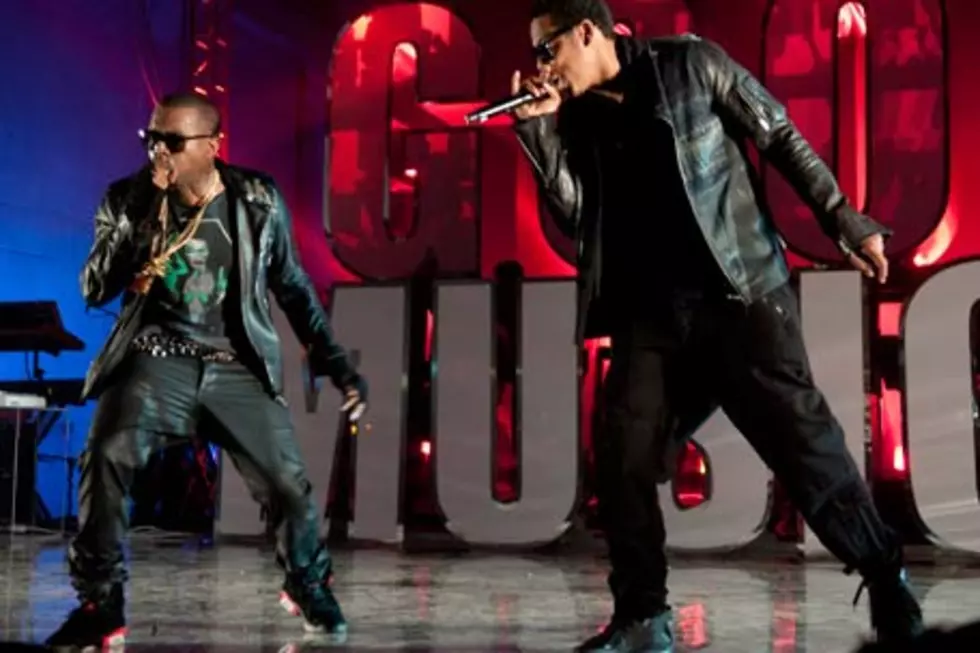 'Safe House' Trailer: Jay-Z, Kanye West's 'No Church in the Wild' Plays
Getty Images
Like Kanye West once famously observed, "No one man should have all that power." So the movie and music industries have sagely chosen to divide the power among three modern giants: Denzel Washington, Jay-Z and West himself.
When these three guys are harnessed in the same moment on-screen, they create a force so powerful that it drives audiences to the theaters in droves. Separately, these guys are great, but together they're a mighty triumvirate, which is assisted by the rappers' lyrics.
The combination was first beta-tested with 'American Gangster,' Denzel Washington's 2009 crime thriller. The trailer featured Denzel looking like a boss and was backed by Jay-Z's track 'Heart of the City.' The only thing missing was Kanye.
The formula has been perfected in the trailer for the film 'Safe House,' out Friday (Feb. 10.) The clip features the song 'No Church in the Wild,' from Hov and 'Ye's 'Watch the Throne' LP in addition to fast car chases, explosions and Denzel being, well, Denzel. It also doesn't hurt to have a little Frank Ocean vocals in there either.
Click over to Moviefone here for a rundown of nine more movie trailers featuring the music of Jay-Z and Kanye.
Watch the Trailer for 'Safe House' Feat. 'No Church in the Wild'

%VIRTUAL-MultiGallery-144619|146263|141718|144943%