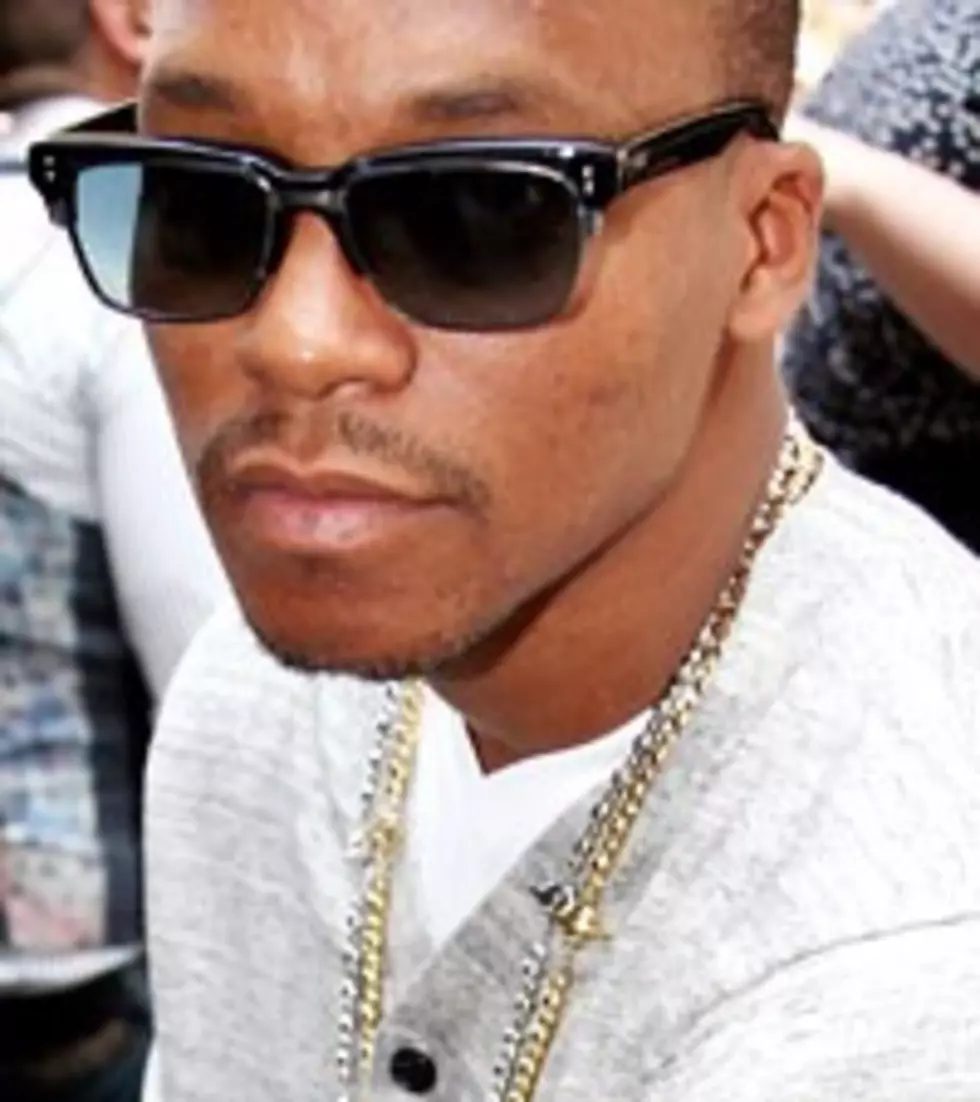 Lupe Fiasco Lashes Out at MTV Over Editorial
Julien M. Hekimian, Getty Images
Lupe Fiasco has temporarily quelled his beef with Atlantic Records – fans can finally expect his long-delayed 'Lasers' album in March – but now the Chi-Town rapper has a bone to pick with MTV. His rage was apparently sparked by MTV's criticial piece 'Dear Lupe Fiasco: 10 Tips to Make 'Lasers' Successful,' which was posted on the Web on Thursday morning (Oct. 21).
Lupe took to Twitter just hours after the editorial was published to lash out at the television network, in a series of eleven tweets ... and counting. (Ranting isn't easy in 140 character bursts.) "Oh snap ... MTV (illuminati's favorite network) back on the attack ... why can't y'all just chill out? Salacious banality @ the speed of light? I think I've been very good natured with you," he began. "I personally know several employees of your company. You guys know me as well. I'm confused. Where is the true music journalism??? where is Suchin?!! What happened? Where are the honest critiques of cultural expression?"
Among the suggestions Fiasco took offense to were that he stop participating in supergroups, call Kanye West "like, NOW" for a contribution, and take cues from labelmate B.O.B., who was featured on the hit track 'Nothin on You,' after Fiasco passed up the opportunity.
"What are we supposed to be learning from you? What is your point?," a heated Lupe continued in his rant against MTV. "Do you have a point beyond corporate sponsored distraction? Your a materialistic shell of your former self that can only identify with celebrity pageantry and instant gratification. Corporate garbage pushing plastic lifestyles and wasteful, destructive behavior into the brains of the youth of the world."
Lupe, speaking for the general public, further exclaimed, "We want the REAL MTV back!," but noted that he wouldn't turn his back on the network. "So when your relevance thins in2 a whisper & the stock price collapses and you have 2 come 2 grips with the mess you made. I'll be here 4 ya," he wrote.
So far, MTV has made no comment about the scathing remarks. Lupe's 'Lasers' beams down on March 8, 2011.