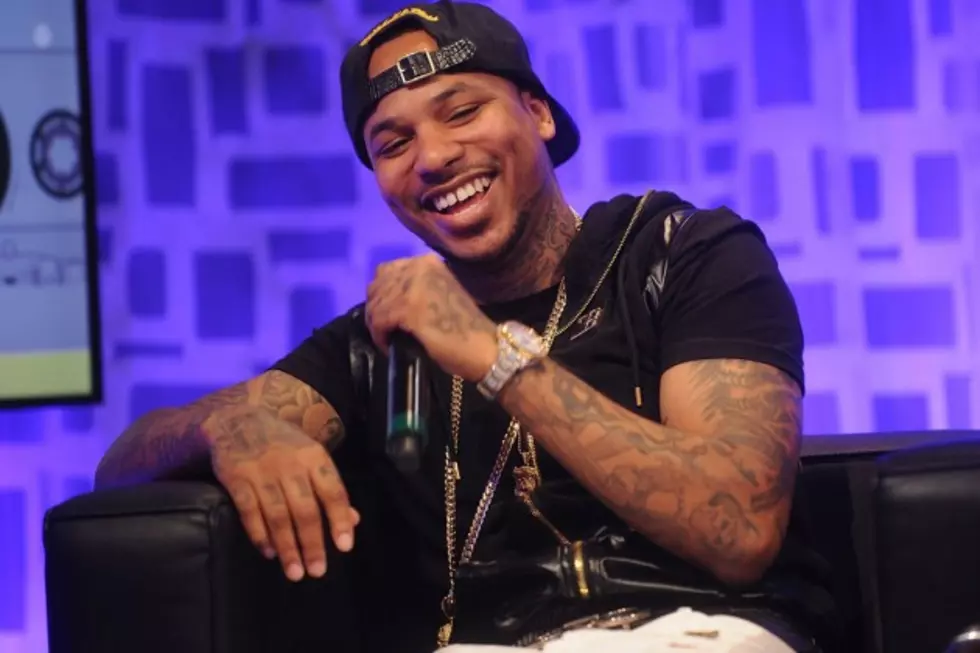 Hip-Hop Community Reacts to Chinx's Death
Brad Barket, Getty Images
Waking up to news that a friend had passed away is how many rappers unfortunately began their day Sunday (May 17) after finding out that New York rapper Chinx had been gunned down.
The hip-hop community shared sympathy for his family and friends on social media upon hearing the news of the 31-year-old "Feelings" rhymer's death, which occurred early Sunday morning in Queens, N.Y. Chinx was the victim of a drive-by shooting. In addition to being killed at the scene, a passenger in his Porsche Panamera 4 was also hit with bullets.
Since news broke, Meek Mill has been strongly voicing his opinion about Chinx's passing on both Twitter and Instagram. The two rappers were acquaintances but shared a similar upbringing despite being raised in Far Rockaway and Philadelphia, respectively. Meek is saddened by the news because a rapper with "potential" died at the hands of the "hood." "Seeing s--- like happen always make my heart cold and make me act in cold ways towards my own kind of people! I hate to see potential DIE!! REST WELL  WE GONE F---ING MISS YOU!!!" he wrote.
Wiz Khalifa, being the smoker that he is, is honoring the Coke Boys member by lighting one up in his name today. "Rip Chinx man. Smoke extra for da homie and his fam today," the MC tweeted.
A man who is always vocal when it comes to the hip-hop community, DJ Khaled shouted out the "I'm a Coke Boy" rhymer for his "good heart." "God bless you your family your team ..Chinx is a good man good heart good friend .. Sending my love to you your family and your team .. God bless you my brother !" the We the Best head honcho shared on Instagram.
Ty Dolla $ign also woke up to the sad news of Chinx's untimely death. "Damn bro ! Always hate waking up to bad news! Gone too soon homie! @ChinxMusic u was a real 1 never forgotten bro !," he wrote.
Find out how Chinx made an impact on many other rappers and see their reactions below.
See Stars We Lost in 2014