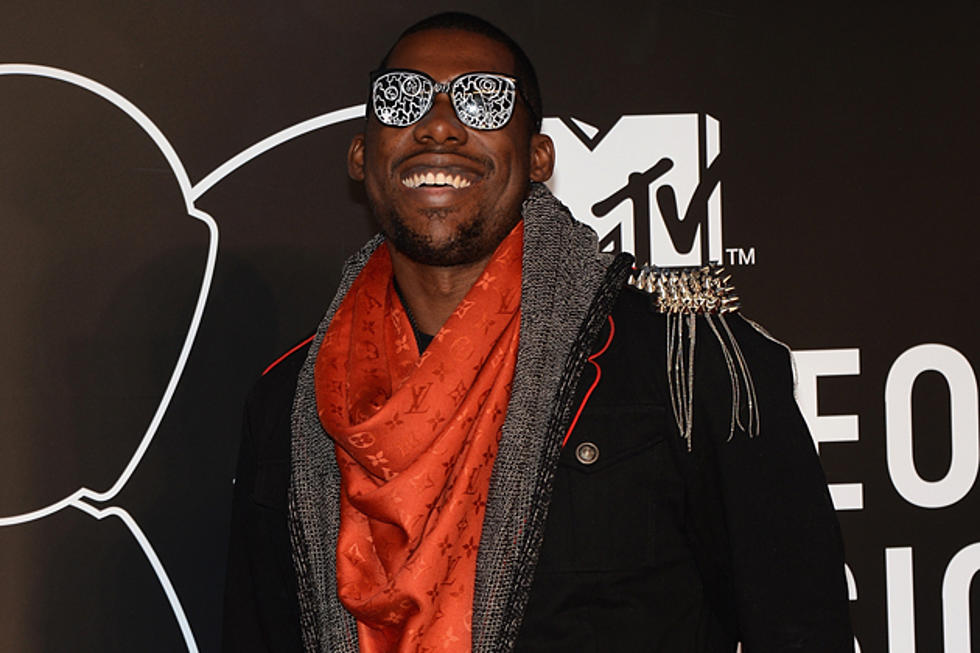 Flying Lotus Makes Directorial Debut with 'Royal' at Sundance NEXT Fest
Jamie McCarthy, Getty Images
Flying Lotus made his directorial debut last night (Aug. 14) with Royal, a vomit-inducing short film.
The short premiered Sunday during the Sundance NEXT Fest held at the Ace Hotel Theatre in Downtown Los Angeles. The multi-talented producer added directing to his repertoire with love, gore and twisted humor as the backdrop for his latest work. Royal, is said to be one of this year's most explicit shorts. The Royal love story is a sticky one. The plot follows a couple with perverse skin problems that become more unsettling as they get uncovered throughout the film. Apparently, there's some suspense, violence and lots of bodily fluids that flow throughout movie, up until one of the characters unveil a secret that threatens the couple's relationship.
Lotus, who directed the film under his new alias "steve," says the 1990s animated series, Ren & Stimpy had a major influence on the creation of this film. The sexual innuendo, morbid visuals and adult humor of the 90s cartoon not only helped set the tone for Royal, but aided in what will be the film's next phase— Royal is set to be part of a feature-length project that Flying Lotus has been working on since last year. The full feature is said to focus on various couple's relationships suffering the aftermath of a massive earthquake in southern California.
During last night's screening, audience members were given vomit bags emblazoned with the movie title. Flying Lotus describes the gory flick as "an awkward love story that's definitely not for the kiddies."  The musician has often shown dismal flashes of gore and death in his music, including "Never Catch Me" featuring Kendrick Lamar.
Naturally, the film also features some original music by Flying Lotus. Check the Instagram snippet above to view the trailer.
20 Rappers & Singers Social Media Loves To Hate