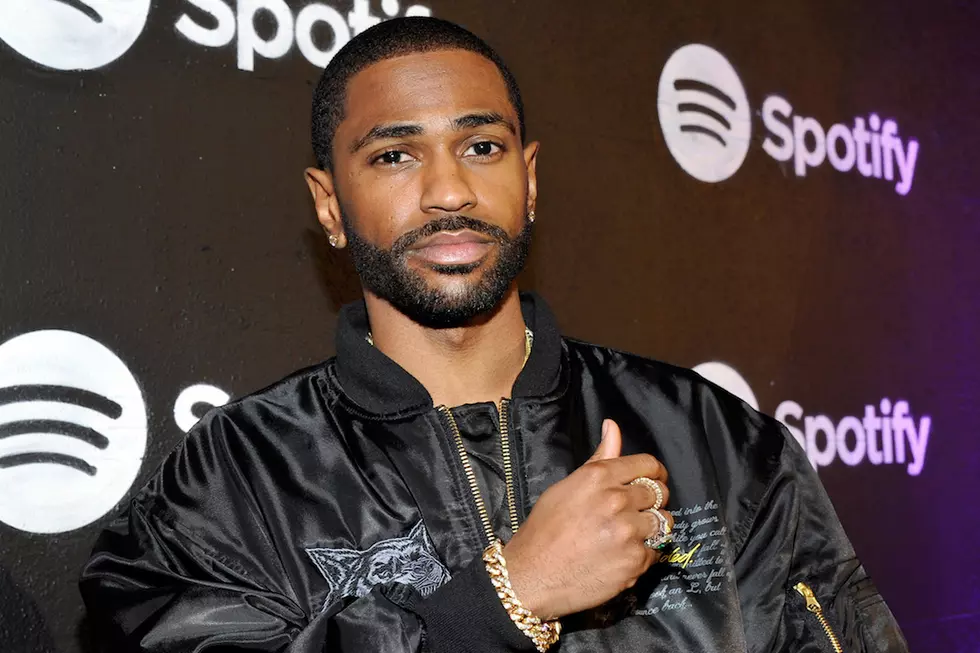 Coldplay Recruits Big Sean for Their New Single 'Miracles (Someone Special)' [LISTEN]
John Sciulli, Getty Images
Coldplay linked up with Big Sean for their new single "Miracles (Someone Special)," a cut from a new EP the group is dropping on Saturday at midnight (July 15).
The song is comprised of a catchy guitar riff with frontman Chris Martin providing his signature vocals that shift between base and falsetto. He also croons about certain people who've made huge global impacts, like Muhammad Ali.
"My father said never give up son, just look how good Cassius become / Mohammed, Mahatma and Nelson / Kosa, St. Theresa when you sentries say 'enemies too strong,'" he sings.
Sean comes in towards the end of the song and talks about shunning convention and chasing his dreams instead.
"I pay my intuition I couldn't afford tuition / My funds was insufficient and it felt I'm in prison / And suddenly I realized I had to set my mind free / I was trusting statistics more than I trust me / Get a degree, good job, 401k / And maybe I could be the new Ali of music probably," he spits.
He'll be playing at Lollapalooza in August, and later that month he'll be performing at the Billboard Hot 100 Music Festival in Long Island, NY. From there, he'll head to Cincinnati for a couple of shows in September, before gigging at the Music Midtown Festival in Atlanta on September 16.
You can listen to the new Coldplay song below.
See Worst to First: Every Kanye West Album Ranked