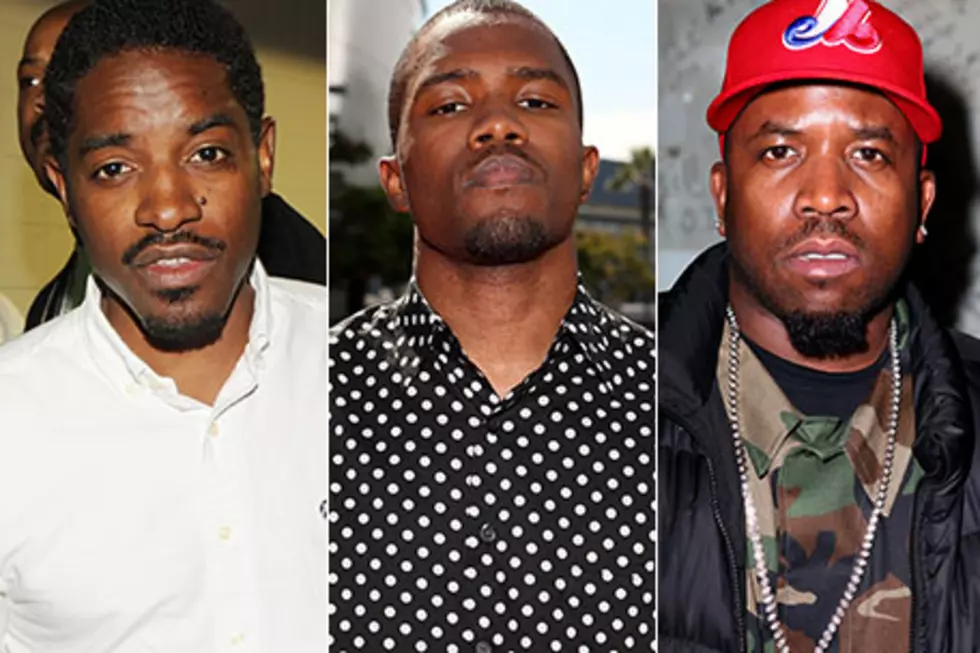 Andre 3000 Shuts Down Outkast Reunion Rumors, Says Big Boi Remixes Aren't Official Songs
Getty Images
Outkast never officially broke up. But it's looking more and more like they'll never be getting back together either. Well, officially, that is.
Big Boi recently added a verse to Frank Ocean's "Pink Matter," a track that originally featured a guest verse by Andre 3000. There's also a planned remix of TI's "Sorry," which will feature Big. This has all lead to speculation that the pair were due to reunite.
Welp. No dice. 3-Stacks says these unofficial remixes are just sending the wrong impression. In a statement released today, he admitted as much.
"It's important for me to be clear about the origins of my contributions to 'Pink Matter' and 'Sorry,'" he explained. "I was approached as a solo artist by both Frank Ocean & Tip. I discussed musical direction with each artist and completed my verses. It was after that when Big Boi's name came up."
The collaborations went as planned-- sans Big Boi-- and everything was fine. Until now.
"I never want to mislead our audience," Dre continued. "I worried that some would think these were Outkast collaborations. These songs are not Outkast collaborations. I discussed this rationale with Big, Frank and T.I. and everyone agreed. That is why I was surprised to read about these remixes. I understand that anyone can put out an unofficial remix to any song but I have an obligation to be honest with fans about what this is ... and what it isn't."
We wish these two would get it together. However, we're in agreement with Andre that having both Outkast members feature on other people's songs would just be weird and not the correct way to reintroduce the group.
Watch OutKasts's "Ms. Jackson" Video
See Big Boi's Surprising Favorite Musicians
%VIRTUAL-MultiGallery-163527|173043|170100%